Invited Keynote Speakers
Stefan Potyra (Elektrobit Automotive GmbH, Erlangen, Germany)
"Safety-related automotive functions on a secure high-performance platform"
Bio: Stefan Potyra is the Overall Architect for the Adaptive AUTOSAR based platform for high-performance ECUs at Elektrobit Automotive GmbH. He coordinates the development on a technical level with a focus on system functions. Dr. Potyra received a diploma in computer science from the Friedrich-Alexander-University
Erlangen-Nuremberg in 2007. After that, he started a doctorate at the same university at the Chair of computer architecture. In that course he researched hardware software co-simulation in the context of the open source virtual machine FAUmachine. He received his PhD in 2013. In 2011 he joined Elektrobit Automotive GmbH in the operating system development team. In that position he took part of the development of the EB tresos Safety OS, one of the first ASIL-D certified automotive operating systems in the market. In 2017 he shifted his focus on the Adaptive AUTOSAR based platform for high-performance ECUs. Dr. Potyra is the author of several scientific publications in the context fault tolerance and hardware-software co-design.
Peter Priller (AVL List GmbH, Graz, Austria)
"Top 5 reasons why IoT is key for Smart Mobility, and top 5 reasons why we might fail"
Bio: Peter Priller is Technology Scout for Embedded Systems in AVL ITS Global Research & Technology. After graduating in electrical engineering at Graz University of Technology, he worked in ASIC development at an RFID start-up. Since then, he is with AVL Graz in various positions from software development to system architecture and real-time systems to software project management. Since 2011 he is responsible for managing research cooperations and projects focusing on embedded systems and wired/wireless communication networks at AVL ITS Global R&T. Peter Priller is involved in national and European research projects and holds several patents in the field of real time control and measurement systems. He lectures Computer Network Engineering at the University of Applied Sciences (FH CAMPUS02) as well as Automotive Test Systems at TU Graz.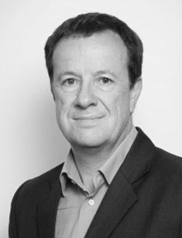 Georg Niedrist (TTTech Computertechnik AG, Vienna, Austria)
"Towards Autonomous Driving in Series Deployment"
Bio: Georg Niedrist is the Technical Head of TTTech Automotive GmbH, and in this role responsible for all automotive products and projects with focus on architectures, open platform solutions and safety certified ECUs for autonomous driving. Dr. Niedrist received a diploma degree in Electrical Engineering from the Technical University in Vienna, and continued with a research position in the area of digital signal processing at the same university. After completing his doctoral degree in 1993 he joined Siemens AG, serving in various positions in the development of HW and SW platforms for telecom switches including project management and R&D management.
In 2004, Dr. Niedrist joined TTTech Computertechnik AG as department head for customer projects in the automotive, aerospace and off-highway vehicle domains. Since 2008, he is focusing on automotive and has been leading various development projects for safety-critical platforms and ECUs, most notable the software platform for the Audi zFAS program as the first level 3 autonomous driving solution in the world.


Regular Papers
Paper Submission
March 11, 2018 (extended, hard)
Work-in-Progress Papers and Posters
Paper Submission
April 18, 2018 (extended, hard)